"EVERYONE SAID IT DOESN'T WORK –
UNTIL SOMEONE CAME AND JUST DID IT."

Recycling or replacing technical plastics is not possible, is too complex, not profitable … PRACHT just does it! As the first company worldwide in the field of industrial lighting. With our own plastics production and consistently developed special know-how. At the PRACHT company site in Buchenau, Germany the first luminaire series from the PRO LINE range is now being manufactured from recycled materials. A very complex task that has now been solved – an important and correct step towards more sustainability and reduction of non-recyclable plastic waste while ensuring a consistently flawless quality.
  NAWAROH
In 2006 PRACHT already tried to keep the ecological footprint as small as possible, that is why intensive research was also carried out in the field of biopolymers. At that time the material NAWAROH was researched and tested at the PIT – PRACHT INSTITUTE OF TECHNOLOGY in collaboration with universities. The result was the opportunity to be the first luminaire manufacturer in the world to produce luminaires from sustainable raw materials.
KATLA LED
In the market since 2016 and thus long proven, the advantages of KATLA LED. From easy mounting and installation thanks to variable mounting distances up to the spacious grid connection units, KATLA is a fast, simple and safe surface luminaire solution. KATLA NAWAROH: 2017 the KATLA NAWAROH was brought into series production – made of 98% renewable raw materials. Unfortunately, these biopolymers cannot be offered at identical prices and were therefore only used by a few highly committed companies.
KATLA REMADE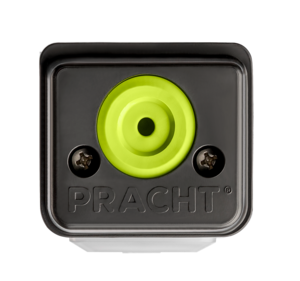 KATLA REMADE 2020 – PRACHT remains strongly committed to the idea of sustainability. Extensive know-how from our own plastics technology and thinking outside the box is the implementation basis of various tests with new materials. KATLA REMADE is the result of the intensive cooperation between universities, plastics technology and luminaire specialists. The features are still strong and important – but now with that little extra. The extra of sustainability.
The housing is made of 100% recycled plastic from post-consumer and post-industrial waste. Another great bonus: REMADE is available at no additional cost to the standard version KATLA LED.
See the Video here
See the Product page here