SIPEL: De Blog
fondée en 1961, à ce jour nous sommes spécialisés dans deux domaines:
Beliichtung an Kabelen.
Gegrënnt am Joer 1961, si mir haut sezialiséiert an zwee Beräicher vun elektrotechnesch Produkter:
Liicht a Kabel.
Als Besëtzer-verwalteten a hierstelleronofhängeg Fachhandelfirma bidde mir eise professionelle Clienten aus Handel, Handwierk an Industrie eng breet Palette u Wëssen nieft enger duerchduechte Palette vu qualitativ héichwäertege Produkter mat engem héijen Niveau un Disponibilitéit.
Dëse Blog déngt als Forum fir déi lescht technesch Entwécklungen an Trends.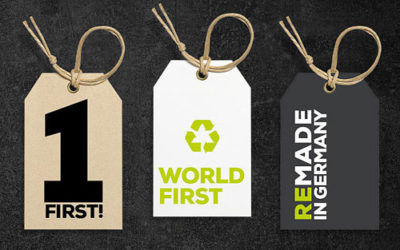 "EVERYONE SAID IT DOESN'T WORK - UNTIL SOMEONE CAME AND JUST DID IT." Recycling or replacing technical plastics is not possible, is too complex, not profitable ... PRACHT just does it! As the first company worldwide in the field of industrial lighting. With our own...